They say that looks aren't everything, and that's true. But looks are something. In the business world, things are no different. In fact, effective marketing often boils down to instantaneous attraction - something that grabs and holds onto the masses with the first glance. Today's businesses thrive in the online environment, and social media has a lot to do with it.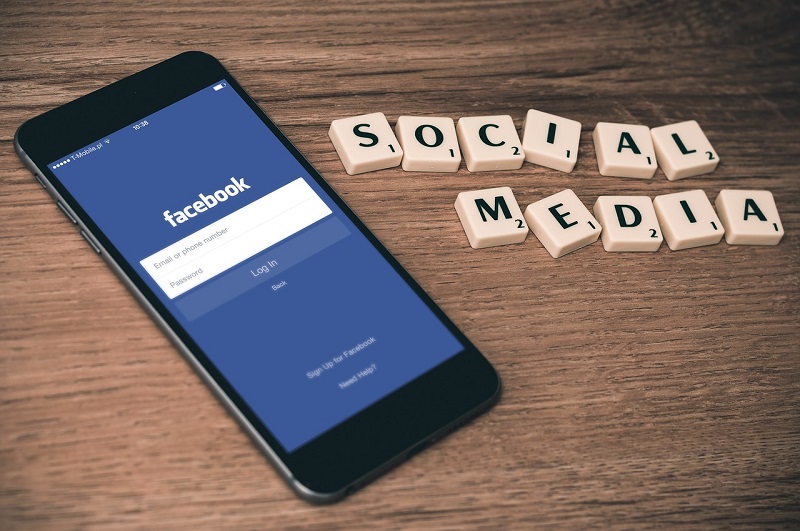 Small Business Social Media Design
Small businesses that want long-term success need to keep their online presence looking good, including their social media profiles, and here's why:
1. Attention-Grabbing Elements
Whether we like it or not, appearances matter because people notice things that look good or stand out in some way. When it comes to your business's social profiles, the more attractive it is the more traffic it will get and the more people will engage. People are curious creatures, and when they see something that intrigues them, they want to see more.
A report from Trend Reports noted that 65% to 85% of people describe themselves as visual learners. Couple this with the fact that Facebook posts with images garner an additional 40% interaction over their text-only counterparts, just adds more reason to really jazz up your social presence.
2. Profile Pictures and Background Photos
Most social sites allow users to upload a profile picture and background image. These are the first two things that visitors see when they land on the Facebook or Twitter pages of your businesses. Since first impressions mean everything online, make sure you use images that draw attention – this means images that match your brand, are vibrant and utilize the space afforded by the social media platform. Visitors to most pages spend no more than a few seconds before deciding to leave if nothing catches their interest, so you've only got one chance.
To get the most from your social profiles, you need to consider all the elements which can be branded. For example, on Facebook and Twitter, you can use a profile picture and a banner image, which should ideally work together to create an experience that is uniquely yours, rather than half yours and have Facebook's/Twitter's.
Many companies utilize a professional-looking company logo for their Facebook profile picture. However, this doesn't have to be the case, if the profile picture can add to the banner image and meld seamlessly into the design, it may be a better option to ditch the company logo. The logo can always be incorporated into the banner image in a smaller version.
3. Pictures Speak a Thousand Words
Text can be attractive, but compared to pictures, it's like the ugly duckling. Nothing turns heads better than striking imagery. Photos complement long blocks of text nicely, pictures can be humorous, awe-inspiring, or even shocking, in certain cases. Posting pictures as frequently is a good thing, as long as they're relevant to your business and in context.
4. Color, Layout and User Experience
Navigating a social media page should be fun and effortless. When things start becoming frustrating for the user, you've got a big problem. We all know that accessibility and user experience design is very important for your business website, but it's just as critical for social media profiles. Fortunately, many allow for a certain level of customization, so make sure you take advantage of re-ordering Facebook tabs and removing unneeded elements.
5. Black and White is Boring
In most cases, social profiles that use more color will stand out more. Depending on the particular business or website theme, however, black and white can still be a good option. A general strategy is to use contrasting colors that match your brand. The contrast between light and dark hues really "pops" and makes a page easier to read and more noticeable.
When choosing the colors for your social media profile, try to stick to a pre-defined color scheme. Zach Kitschke, Head of Communications at Canva, says:
"Start with 2-3 main colors and build from there. Use these colors consistently."
6. Keep Things Fresh and Clean
A cluttered social media page is a sure-fire way to lose traffic and customers. When Facebook became popular, it was loved for its user-friendliness. Unlike other social sites, ease of use was a priority for Facebook design.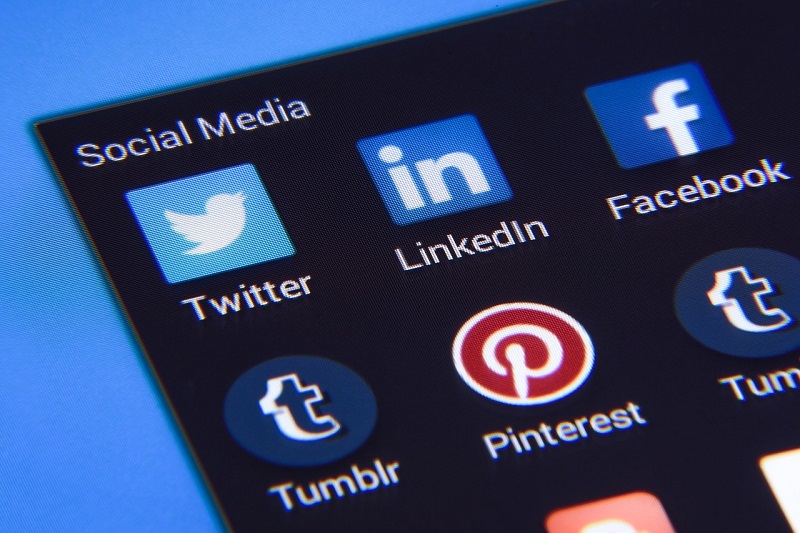 Small Business Social Media Design
When adding images and design elements to your social profiles, make sure you have a reason. Is the element going to grab a user's attention, or work as a call to action? Overusing complex, clashing colors and images can often overwhelm visitors, so ensure visitors can easily find the most important parts of your social profile with a single glance.
If your business has a Facebook page, consider formatting it so that every element is located exactly where you want it to be. Remove all fluffy features so that visitors can find what they want quickly and easily. Consistently formatted text is also more aesthetically appealing and professional-looking.
Kitschke also says:
"Choosing a consistent font palette is a fantastic way to ensure consistency and to build familiarity with your customers. Try choosing a heading font, subtitle font, and body text font. Pick a bold font that stands out for your heading, and simpler subtitle and body fonts."
Having a fantastic looking social media profile that stands out above competitors, draws users to important features and is easy to navigate is the first step in building your brands' social presence. Great design will work as the building block to great content and high user engagement.