The best way to live a happy life is to engage in healthy habits such as exercise and a proper lifestyle. It is also essential to give importance to each body system like cardiac, brain, kidney, or eye health. Here are ten podcasts that are sure to help you get started on your fitness journey.
Ali On The Run by Ali Feller
Podcasts by Ali Feller is full of vital information that circles on running. She interviews a variety of people who discovered and found their pacing in the world of running. Interviewees range from entrepreneurs to leaders, and actual runners in marathons. For instance, Ali sat down in an interview with Sarah Sellers. Sellers is a nurse who placed second at the Boston Marathon last 2018 eve under brutal weather conditions. Expect Feller's podcasts to showcase in different runners' experiences and hardships to get you through your hurdles in life.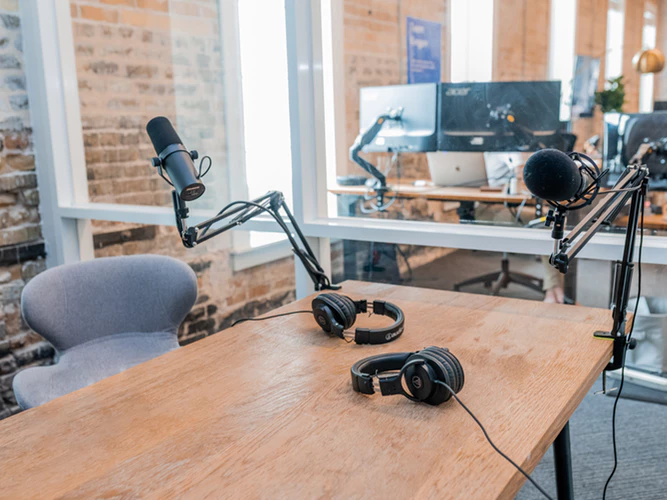 Health And Wellness Podcasts
Listen to this podcast if: you're a runner that is currently training.
Happier by Gretchen Rubin
Gretchen Rubin believes that happiness is the source of all wellness and health, which is why she focuses on telling her listeners to do things that make them happy. It's as simple as that. Gretchen suggests ways and activities that bring out happiness and good vibes. Her co-host is also her sister, who gives out occasional happiness productivity projects.
Listen to this podcast if: you're looking for ways to boost happiness and good vibes.
Bulletproof Radio by Dave Asprey
Unlike most podcasts, Bulletproof focuses on wellness and fitness through what you let your body digest, how you manage your schedules, or how you should stay in tip-top form. Dave delves into topics regarding intake of ethically-raised and grass-fed meat and hacks that can help you get the right amount of sleep. The rawness of the interviews makes it easier for listeners to connect with Dave because he prefers to try things and let experts weigh in and decide whether it's safe and achievable.
Listen to this podcast if: you are an athlete that is mindful of everything you do.
Primal Blueprint Podcast: Ketogains by Luis Villasenor and Tylor Cartwright
Luis Villasenor has extensive knowledge regarding low carb/ketogenic diets since he was seventeen. Tylor Cartwright turned to the keto diet after going through a medical scare back then. The podcast comprises of different approaches, plans, and advice from Luis and Tylor as well as various professionals. In addition to this, Ketogains takes pride in having nutritionists, fitness trainers, health coaches, medical doctors, dentists, plastic surgeons, researchers, and scientists as part of their team.
Listen to this podcast if: you're looking into trying the ketogenic diet and also want vital information regarding the regimen.
Another Mother Runner by Sarah Bowen Shea
The podcast host is also an author of a book that sheds light on mothers who go running. Sarah invites experts, and they both talk about plans, food choices, and triathlons that cater to a running mother. Motherhood isn't easy; that's why this podcast promises to showcase the possibility of a balance between being a mom and fulfilling the passion of running. Take note that this podcast is not exclusive to mothers only. Fathers may also engage in the activities and plans suggested by Sarah Bowen and her guest speaker.
Listen to this podcast if: you're a parent that wants to continue or start running.
The Nutrition Diva by Monica Reinagel
Monica Reiganel likes to dive into new topics that are currently talked about nowadays. Examples are the mushroom coffee craze or fish oil popularity. A registered dietitian, Reinagel surely knows what she's talking about once she starts on how to cook food, the contents, or what the ingredients should be. A healthy lifestyle is the top priority of the podcast. Another thing to note is that the podcasts last for only ten minutes, making it a light and comfortable session for the listeners.
Listen to this podcast if: you're a food lover who enjoys tasty food but also wants the nutritional facts and insights.
Ben Greenfield Fitness by Ben Greenfield
Ben is a thirteen-time Ironman triathlete that takes pride in growing his ingredients in Japan. He also helps you search for the perfect food combinations that promote body growth. Ben has a whopping eighty pack abs and harmful body fat. Although Greenfield tends to become technical in using terms, he properly explains and breaks down scientific breakthroughs in the world of fitness. Expect to see more of a solo podcast, but there are guests in other times.
Listen to this podcast if: you're a health-conscious fitness buff.
The BodyLove Project by Jessi Haggerty
Jessi Haggerty focuses on body positivity in every aspect of her podcast. Haggerty is a dietitian and a certified personal trainer, which is why she uses these assets to invite other professionals that can improve and encourage listeners. The podcast aims to promote a healthy and positive outlook on one's body, no matter what the size. Jessi focuses on the self-esteem of each listener because social media showcases unrealistic body goals and eating habits.
Listen to this podcast if: You want to feel good about yourself, no matter what size.
Coffee Talk by Kalyn Nicholson
The podcast originated from Kalyn's YouTube channel, which eventually made its way through podcasts. Coffee Talk aims to give a vibe that exudes a chill and relaxed aura that's why listeners can expect topics anything under the sun. Nicholson also brings something new to the table of health and wellness by incorporating issues of self-help, self-confidence, and getting it all together.
Listen to this podcast if: you want a stress-free and chill podcast to listen to while learning something new.
Food Heaven by Wendy and Jess
Both dietitians, Wendy and Jess, aim to give you a variety of delicious food while helping you sustain your healthy lifestyle. At the same time, they encourage listeners to improve their lifestyle alongside their food choices.
Listen to this podcast if: you're looking for an easy way to transition your lifestyle and food choices.