Choosing a boat for fishing is a responsible task both for a fisherman who has just begun to get involved in such a hobby and for a professional. When the season opens, all fishermen begin to plow the expanses of lakes and rivers for a better catch. But what to do if you are concerned about the choice of the best fishing boat, how to choose and buy what you need? Before choosing your boat, you must clearly understand its purpose. In our online store Aqua Mania there is a wide range of these products - you can make a choice both in favor of rowing models, and those with which the installation of a boat motor is possible.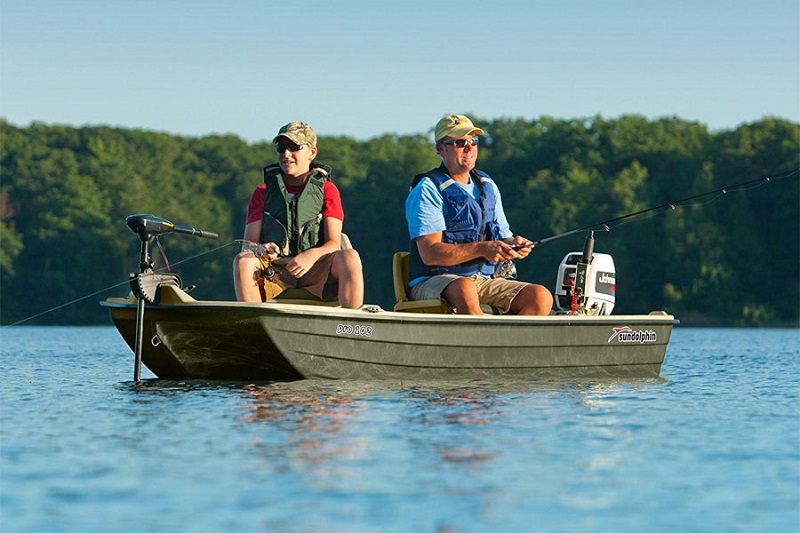 Choosing A Boat For Fishing
PVC BOATS - WHICH ONE IS BETTER TO CHOOSE?
Today the choice of boats is very wide, they are offered everywhere, but it is in our online store Aqua Mania that you can find an inflatable model of your dreams. A wide selection of PVC products, reasonable prices, and the opportunity to familiarize yourself in detail with the features of each model are pleasant bonuses for you from "Aqua Mania." A single rowing boat is perfect for fishing with a fishing rod, for example, on a small lake or river. Kalevala has good seaworthiness, provides safety in large bodies of water, and involves the use of an outboard motor for faster movement through the water. A motorboat for fishing with a flat bottom will allow you to feel confident and comfortable in any body of water. Such a high-speed inflatable model is always convenient to use. And now more about which PVC boat to buy for fishing and what nuances to pay attention to in the first place, to be completely satisfied with the purchased goods.
THE BEST FISHING BOAT USED FOR ITS INTENDED PURPOSE
An inflatable boat is a faithful companion of the conqueror of water expanses, and it is no accident. The popularity of these products is quite justified - the price is affordable, the weight is small, the ability to transport to a pond in the trunk of a car without the use of special devices, easy storage in the winter, and high safety indicators on the water. Before choosing an inflatable boat for fishing, it is necessary to know exactly the purpose of its use and in what conditions the product will be operated. If you intend to use a water vehicle for summer holidays in a small pond, then the best boat for this is an inexpensive inflatable model made of PVC. This series of products are suitable for both leisure and successful fishing. When you choose this vehicle, try to think carefully about how often you plan to use it, the boat will be transported and stored in an inflated or assembled state, whether a motor installation is necessary, etc. The characteristics of the model and its price will depend on these factors.
BOTTOM OF FISHING BOAT AND KEEL
This parameter is very important because not only the stability of the watercraft depends on it, but also the convenience of assembly, transportation, as well as safety in the pond. There are several options for the bottom of a fishing boat:
1. Soft bottom. Of course, in a water vehicle with such a bottom, you can not think about standing fishing, but the advantages are obvious - the boat takes up a minimum of space when assembled and is lightweight.
2. Inflatable bottom. This feature allows a person to stand in the boat, but the elasticity of the bottom is still present. The product is easy to assemble and able to withstand loads more than the previous version.
3. Rack slan. Such a bottom provides good stability. The bottom is stackable and made of waterproof plywood, easy to disassemble for easy transportation.
4. Solid collapsible bottom. This option is the most stable, consists of an aluminum profile and waterproof plywood. The only drawback is that this bottom gathers a little longer and weighs a lot.
5. Hand-book. Such a bottom can be found in keel variants. This type of flooring is very convenient, easy to mount/dismantle, so you can assemble a fishing boat even without the help of specialists.
MATERIAL AND QUALITY OF SEAMS IN A FISHING BOAT
Before choosing a PVC boat for fishing, pay attention to the material of manufacture. The advantages of the multilayer PVC model are high strength, resistance to sunlight, and abrasion. A watercraft made of this material can be safely used for movement in the thickets of reeds, without fear being dragged ashore, while the bottom and sides will remain without damage.
It is worth paying attention to the seams. Product reliability directly depends on its quality. They are vulcanized, welded, or simply glued. The latter option is preferably used in models made of rubberized material, while not particularly reliable. Vulcanization and the welding method are more reliable; therefore, choosing an inflatable boat for fishing for more than one season, give preference to one of these options. Even better, if the seams are additionally protected with a special tape that minimizes the abrasion of surfaces and joints.
INFLATABLE FISHING BOAT: WHEN SIZE MATTERS
A very important indicator when choosing a boat is its passenger capacity. Before choosing a rubber boat for fishing, think about how many people and equipment you plan to place in it. The inflatable PVC model has good load ratings, but there is not much internal space in it. It all depends on the model of the craft.
BUYING A QUALITY INFLATABLE RUBBER BOAT IS EASY WITH AQUA MANIA
Want to be the proud owner of a quality fishing boat? In our online store, you will find everything you need. A wide range of products allows even the most demanding buyer to find the right model. The use of the best materials, quality control, and the availability of guarantees provide confidence that the fishing boat will last a very long time. The product is delivered directly from the manufacturer, from which prices will pleasantly please you. Fulfill your dream now!