Designing an exhibition display that is both visually appealing and communicates your brand message can be a tricky task - especially when you're operating on a limited budget.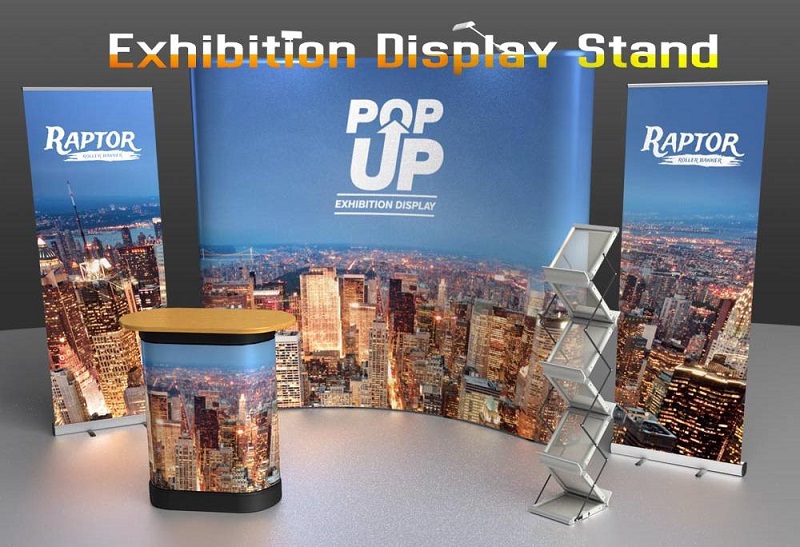 Exhibition Display


But you can certainly increase your booth's impact with just a few simple design tips that are described below in this article.
1. Find the right balance
Finding a balance between the prices of portable exhibition display stands and the high cost of designing, constructing, installing and storing a stall from scratch is a challenging task.
The companies that try to take this money from their marketing budget for exhibits don't want to risk making the wrong choices and ending up with a poor quality exhibition stands that do not deliver an effective brand message.
Fortunately, a large number of professionals are present in this industry that can provide some money-saving recommendations which can help you to create a very impressive trade show booth within your specified budget.
2. Customized trade show booths
Traditionally, regional and international companies have believed that the only way to gain recognition on the trade show floor is to have a customised booth designed from scratch.
However, the cost of producing a new design, manufacturing it and getting spare parts for a customized installation can be very high priced.
If you are looking for a new exhibition display ideas, you can think about a portable or modular booth.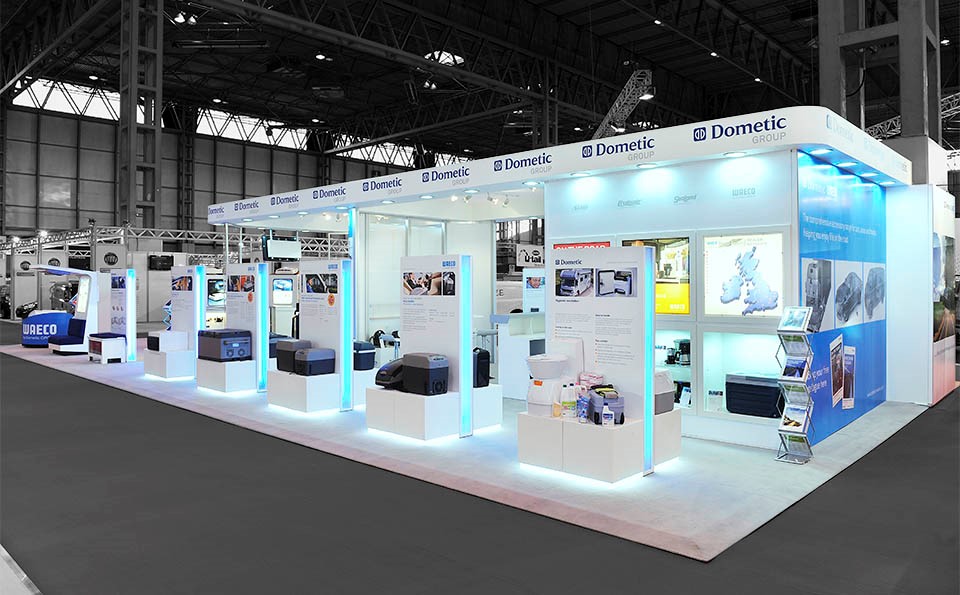 Exhibition Display
You can look at the numerous options of frame designs and banner stands that are available.
They are generally available in standard sizes that you can customize with your graphics and text.
Choosing the right options that are suitable for your needs, you will be able to save many hours of designing time.
3. Consider Table Top Displays
If your budget is tight this year, but you don't want to sacrifice quality when it comes to your exhibition stands, explore the possibility of tabletop displays!
This compact, easy-to-install option can be fully customized to your company's needs. Tabletop displays are available in a wide range of colors, shapes, and sizes to fit your overall style.
4. Select the booth space sensibly
You could choose to have an exhibition display at the end of a long line of busy stalls, but you might end up being at a loss in comparison to the money you will spend.
You definitely don't want to end up with a spot completely without traffic, so don't accept any such spots. You can get better traffic being in an average spot, somewhere in the middle of a busy aisle.
The first or last booth in an aisle may be a good option too because you will have more free space to display your incentives or giveaways.
If you set up your exhibition booth the right way, you may be able to turn a very average booth into a popular one.
5. Plan ahead
Even if you work wholeheartedly to plan everything for a big trade show or exhibition event, while you carry on with your regular full-time routine job, it can become very hectic.
But if you don't have a good plan in place, you can get into unexpected problems and you could even have to change your displays at the last moment or pay an additional fee for a shipment to arrive at the trade show venue on time.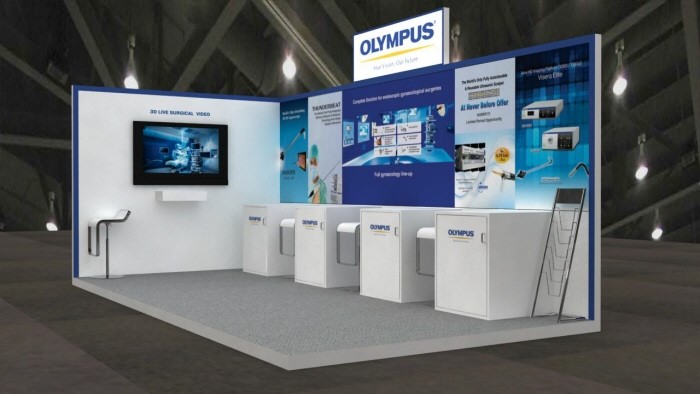 Exhibition Display
If you don't have the time, hire a professional exhibition stand builder to help organize the complete event for you.
6. Make Room For Product Trial And Demonstration Stations
Attendees are naturally attracted to exhibits that provide a hands-on experience of some variety. Therefore, you should add product trial and demonstration stations in your trade booth design.
It only makes sense that potential customers would want to try a product themselves before purchasing. Set up areas of your trade show exhibit with tabletop displays where people can give your product a try.
After all, the sense of touch can be a powerful motivator! You might also consider staging live product demonstrations, so you can show off all the features and capabilities of your product.
7. Utilize Custom Lighting In Your Trade Show Exhibits
If you want to create a significant impact on trade show visitors then you should add an effective lighting system in your booth.
In many expo environments, the overall lighting of the venue consists of harsh fluorescent lighting that does little to flatter even the most elaborate trade show exhibits.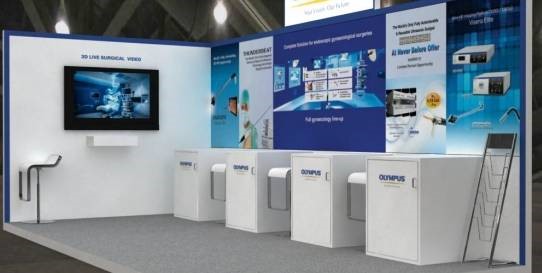 Exhibition Display
However, keep in mind that although it may seem like a good idea to include multi-colored lights and special effects, you do run the risk of distracting from your overall marketing message.
8. Fewer Words, Bigger Impact
While it can be tempting to fill your trade show exhibit with as much information as possible, this isn't necessarily the best way to catch the eye of attendees passing by.
In fact, it is much more beneficial to choose a few simple words or phrases that effectively communicate your brand, enlarge the words for maximum impact - and leave it at that!
A concise message printed on a simple, vibrant backdrop can be stunning; while a cluttered, overly wordy design can produce the opposite effect, sending potential buyers in the other direction.