Maintaining a healthy work-life balance is becoming a big priority for many these days and starting your own business can definitely allow for this freedom. It can also be challenging and time-consuming, so it definitely pays to set yourself up properly from the beginning so you are running a business that is organized and well managed.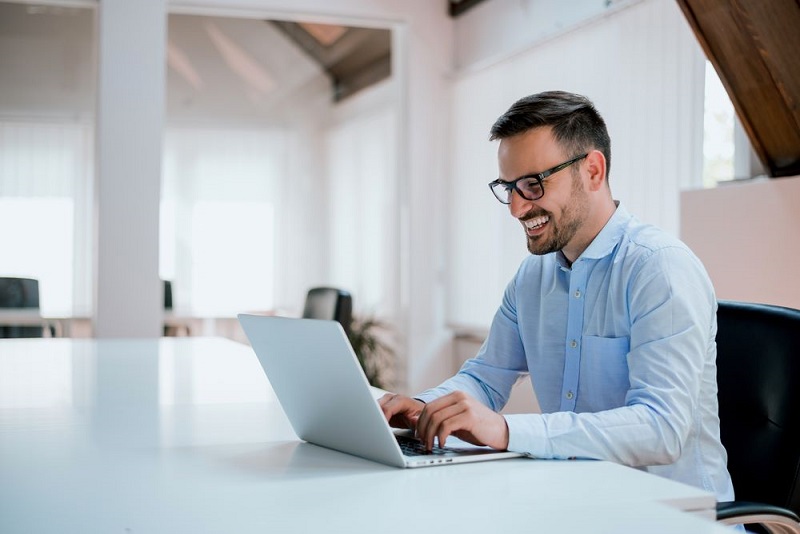 8 Office Essentials Your Start-Up Business Needs When Working from Home
Establishing a good space in your home to create an office is a top priority. Where possible, you want it to be a separate room to your normal home life so when you 'leave' the office, you're actually leaving the working day behind. Comfort and storage should be key, along with the best tech essentials to ensure a smooth and reliable working process. Here are our top basics for your new at-home business.
1. High-Speed Internet Access
In this day of age, it's near impossible to run a business without high-speed internet access. Whether your business involves a huge amount of online research or you just need it for online communication and to keep your website well maintained, having internet access that's fast and reliable is essential.
If you're going to need more than one computer with computer access, it can be worthwhile looking into a network router depending on your business needs. For laptops, a wireless router can be a practical option.
2. Tech Essentials – Computer and Printer
Whether your business involves spending all day sitting on the computer or you're only using it here and there, you want it reliable and up to speed with modern technology. Very few small business owners who work from home can complete their work without a computer and printer so consider your budget and business needs and find one that meets your specific needs.
It definitely pays to do your research before first too. There's a lot on the market when it comes to computers and office printers and sometimes it can be better paying a little extra to get one you know will last the distance. If you opt for a laptop over a desktop computer, consider buying an external monitor too. This can be much better for your back and neck whilst working at your desk.
3. Comfortable Assets – Desk and Chair
Working in an office that is comfortable is key to productive work life, leaving more time for you to enjoy some free time. You want office equipment that suits your style, displays a level of professionalism and most of all are comfy and practical too. Take the time to look for and invest in a chair that's perfect for you. If you're going to be spending a lot of time on it, you'll want something that's great for your neck and back.
Look for a desk that's space conscious but has enough compartments in it for storage and desk accessories too. You don't want it to be a cluttered mess so opting for one with enough drawers for your business needs is ideal. Complete your desk office setup with any stationery you'll need and radio for a little entertainment on those long days.
4. Secure Software
Make a list of all the computer software programs you will need. Whether it's just the standard Microsoft Office, or something more advances like accounting software and small business packs it's best to get everything you need before you begin your office set up.
After you decide what programs you need on your computer, make sure you complete it with reliable antivirus software to protect your business and any confidential data. Norton antivirus is a good one to start off with, but consider something more extensive if you need it.
5. Storage Solutions
To keep your new home office tidy and clutter-free, you want to have the right amount of smart storage solutions. If a couple of drawers in your desk is enough, for now, you can always get a filing cabinet down the track but the more you can get now to set yourself up, the better.
Store your valuables away in a fireproof safe and make use of a bookcase for all your business needs. Archived documents are best kept stored in a lockable filing cabinet or choose another space in the garage or basement where you can store them in boxes for safekeeping. If your home office space has a wardrobe in it, use this space for a filing cabinet to keep the rest of the area clear from clutter.
6. Perfect Lighting
As important as a good chair is for comfort in your home office, adequate lighting is absolutely essential for productive work. Offices with poor lighting lead staff to have headache and sight problems so it's best to invest in the right lighting solutions for your space. If you have the advantage of natural lighting, make use of this and combine with cost-effective LED lighting.
Whilst dull lighting can cause eye strains, lighting that is too bright can cause headaches and make you feel uncomfortable too. It's about finding the right balance that works best for your space and needs.
7. Reliable Communications
Whilst most of us can work on the go this day with smartphones and tablets, you want all communication levels without your business to be reliable. Sure, you will be accessible on your mobile phone but set up a landline for the small business office too. Make sure you keep it separate from your home phone to display a higher level of professionalism when dealing with business partners or potential clients.
Ensure you have all your contact numbers, email and postal address listed clearly on your website so people can find you easily. It may be worthwhile too, setting up a post box if you don't want to have business mail sent to your home address.
8. Lush Goodness
Without a little lush goodness, an office can seem lifeless and just plain boring. And what good will that do with productivity levels? Decorate your space with a nice plant to breathe some life into the environment and deck it out with pictures that make you smile or personal touches to make your day feel brighter whilst you're working.
Stick to plants that are low maintenance, so you're not wasting too much time with it. Terrariums are a fantastic idea for spaces that are small and can just sit on your desk. They're really easy to look after too and don't require much sunlight – so ideal for indoors.