If you are thinking of remodeling your kitchen, you need to check out these cabinet colors to make the decision easier for you. The most important thing to keep in mind while renovating the kitchen is that the color of the walls and the color of the cabinetry are complimentary. When you walk into a cabinet showroom or are shopping online, it is natural to be overwhelmed by the array of options in front of you. Having an idea about the most trendy and modern cabinet colors will help you make a smoother decision for your home.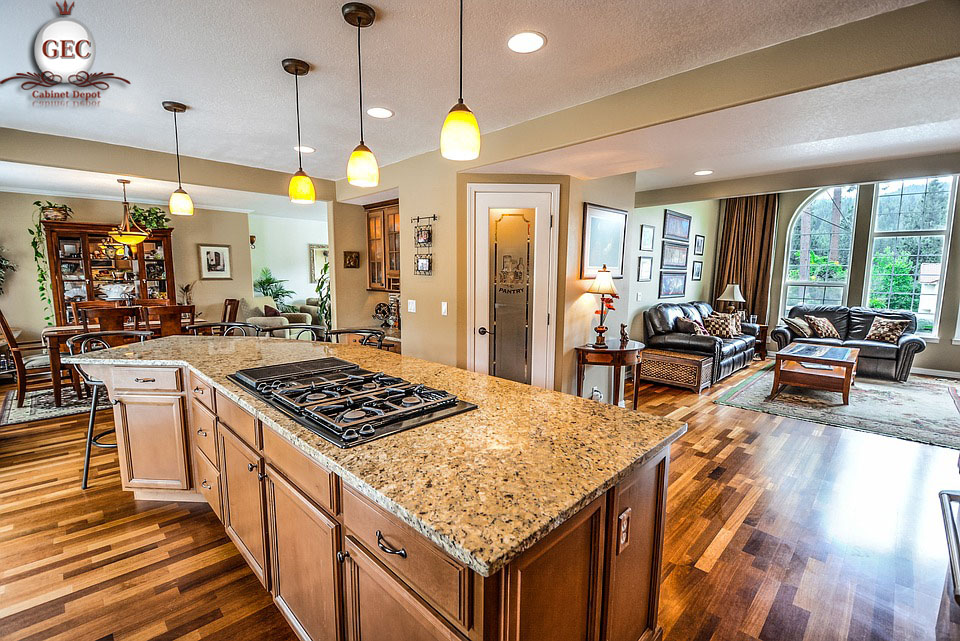 Kitchen Cabinetry Colors
The Earthy Brown Shades
If you are buying from a wholesale kitchen cabinet store or any online furniture store, it is inevitable that you will come across cabinetry in different shades of brown color. These shades are like a combination of elegance mixed with simplicity. Let us take a look at some trendy shades of brown for your kitchen this year.
1. Maple kitchen cabinets add an exquisite aura to your home and they look so stylish. They often feature a burnt sienna finished look, which is simply mesmerizing and is known as glazed maple cabinets.
2. The solid chocolate and reddish-grey walnut kitchen cabinets are one of a kind. These will add warmth and richness to your kitchen, rekindling the very essence of cooking.
3. The toffee hued cabinets will make your kitchen all the more gorgeous. This color stands out from the rest of brown-hued cabinets making them perfect for your remodeling project this year.
4. Cafe Vienna kitchen cabinets are so in trend this year. These offer a warm chocolate stain color that will easily match any décor that you have, adding an aesthetic look to your home.
BE MORE CHERRY-ISHABLE!
The cherry kitchen cabinets are the trendiest among cabinetry this year. These add sophistication to your house so effortlessly. If you want a rich and elegant wooden interior for your kitchen, this is your best bet! Be it RTA (Ready to Assemble) cabinets or shaker cabinets, if you find these available at the store you need to buy them for your home remodeling project. Cherry kitchen cabinets turn an old kitchen setup into a modern, graceful and magnificent outlook. They are a rich-toned and close-grained smooth wooden cabinet. It becomes very easy for you to match other furniture in the house with this gorgeously hued cabinetry choice. You can opt for the same wooden look for the rest of the furniture and flooring. It is better to choose these beautiful cherry kitchen cabinets because they are so versatile, and you definitely need that when remodeling your kitchen.
FOR THE LOVE OF WHITE
If you are opting for wholesale kitchen cabinets, you may easily find a wide range of white cabinetry for your next home renovation idea. Let us check out some popular white kitchen cabinetry available.
1. White shaker cabinets are one way to add exclusive style to your kitchen. They have a tinge of traditional and Victorian kitchen designing in them. Add a classy and sophisticated look your kitchen with these all-white shaker cabinets.
2. The classic white kitchen cabinets add pure simplicity and elegance to your house. These are chic and help your kitchen have the perfect urbane look. The antique white kitchen cabinets complement your personality as refined and tasteful. This year design a sophisticated kitchen with these vintage white cabinets.
3. The polar white kitchen cabinets add a pristine touch to your home. They are refreshing and allow you to opt for any kind of flooring or wall color as they complement everything! Prepare your new kitchen in a stylish way to grab the attention of all your guests.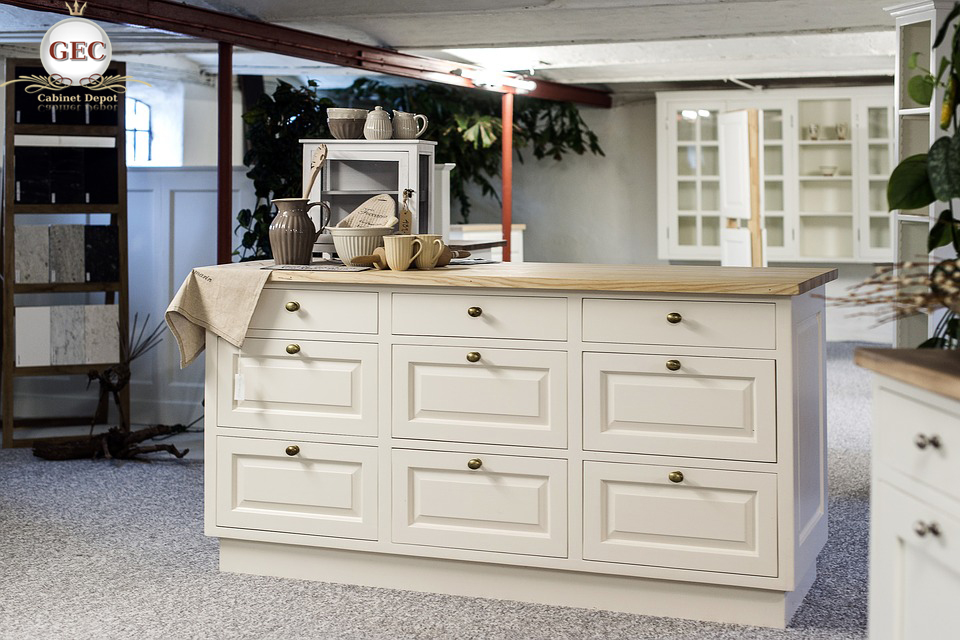 Kitchen Cabinetry Colors

These three trendy colorful cabinetry ideas will definitely attach liveliness and richness to your kitchen. The next time you walk into a cabinet showroom, you will know exactly what you need to remodel your home this year. Be it the humble shades of a brown, warm cherry hue or classy white cabinets, all these will add a stylish and memorable touch to your kitchen.