Businessmen these days are employing different digital mediums to reach out to their potential customers and drive up the sales of the company. Social media seems to have captured the imagination of corporates for the purpose of branding and interactions. On the other hand, PPC (Pay Per Click) marketing is at the forefront of digital advertising.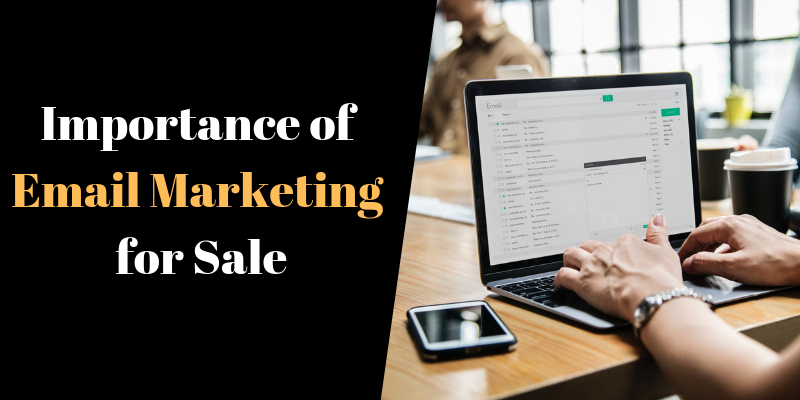 Importance of Email Marketing For Sales
Digital marketing has several different avenues through which, organizations can reach large audiences with minimum efforts. But one of the most underestimated mediums is definitely "Email Marketing". Email marketing is actually one of the oldest forms of digital marketing, according to a digital marketing company in Pune.
Email marketing was seen as a natural successor for traditional direct mail marketing which brick and mortar stores have been following for decades.
There have been reports from different quarters of the market which say that email marketing is no longer useful or effective. We are writing this blog, to prove otherwise. As we believe that email marketing is one of the most effective marketing tools in the arsenal and we would like to tell you why:
1. Everyone Has an Email Address
According to a highly reliable report, there are over 3.8 billion email addresses on the internet spanning the globe. This means that literally, everyone has an email address. As we all know we cannot sign up to web-based services, have access to internet banking, or even start using a new smartphone without an email address.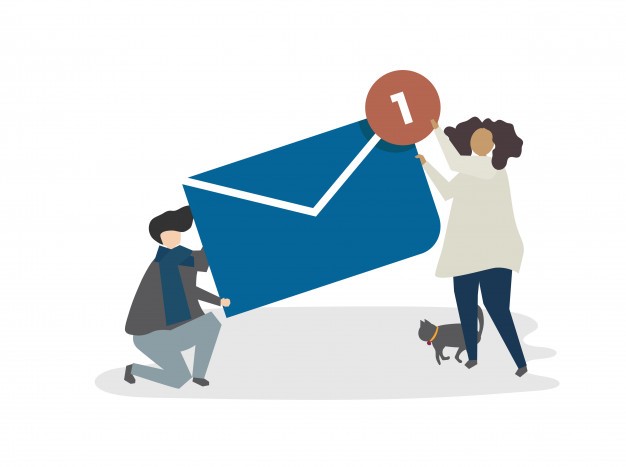 Email Marketing
Thus, having an email address is no longer a luxury, but a necessity. One can survive without a social media account but not an email address.
Most users check their email accounts at least once a day. But there are many more who check and reply to their email's multiple times a day. Thanks to smartphones, email accounts can be accessed from anywhere and at any time of the day, noted a digital marketing service. These habits of the users and the nature of emails, make them an irresistible tool in digital marketing strategies.
2. Emails are a Personalized Medium
Email marketing is a very customizable form of digital marketing. When crafting an email newsletter, or offer shutout, one can create a tailormade experience for the reader. All email marketing tools come with the option of adding the first name or the full name of the receiver at the top, a personalized message, relevant only to the reader and so on.
Big organizations divide their email database into different lists, based on the interests and previous sales choices of the target audience. A different email is written for every list.
For example, if you are an online apparel store which sells men's as well as women's clothing. Then you can create 2 lists based on the gender of the addressee.
Personalized emails make it easier for the addressee to respond favorably to them. They know that the offers or information in the email is 100% relevant to their needs or interests and therefore issue a positive response.
3. Measurable and Actionable
One of the biggest reasons why emails are a great marketing tool for sales is that email marketing is measurable and actionable. When it comes to all other forms of digital marketing, a consumer can ignore the ads and the message, but with an email, our minds are programmed to respond in some way or another.
A digital marketing company has observed that users either click on the links in the email or forward the message or reply to it or may even go ahead and unsubscribe from the service. But in any case, they do not go ahead without taking some sort of action. Thus, if you add some high-value Call to Action phrases, you are bound to see good results.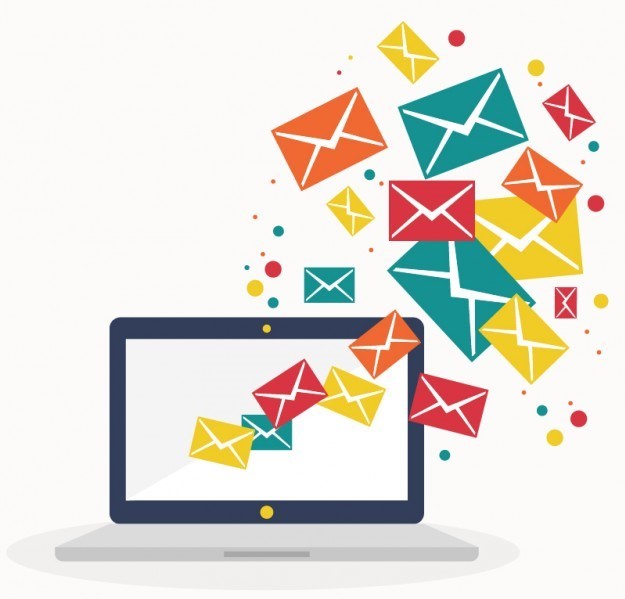 Email Marketing
Another fabulous feature that makes email marketing effective is the analytics that goes with it. Email marketing services like MailChimp, Constant Contact and Drip allow you to track everything about the email campaigns you execute.
You can check how many users opened the email, what is the click-through rate, what links were most popular and what action was ultimately taken. These statistics are great for micro as well as a macro level of analysis about your email marketing campaigns.
Email marketing is growing by leaps and bounds in 2019. Email marketing has a higher ROI than social media marketing or even PPC marketing campaigns according to a SEO services in Pune.
Emails are an amazing way to build a strong target audience database and nurture relationships with customers. Even though emails are a part of the technological world, they retain the old worldly charm of human touch and thought process. We hope this blog has helped you understand the importance of email marketing in your overall digital marketing strategies.
Read More Related Articles: