Shooting a video with your smartphone is not simple at all. You must focus on not only the image but also the quality of the sound to produce a good video.
You might have support from thousands of video recording apps. However, sometimes the audio recording becomes harder, especially when it happens outdoor in a noisy place.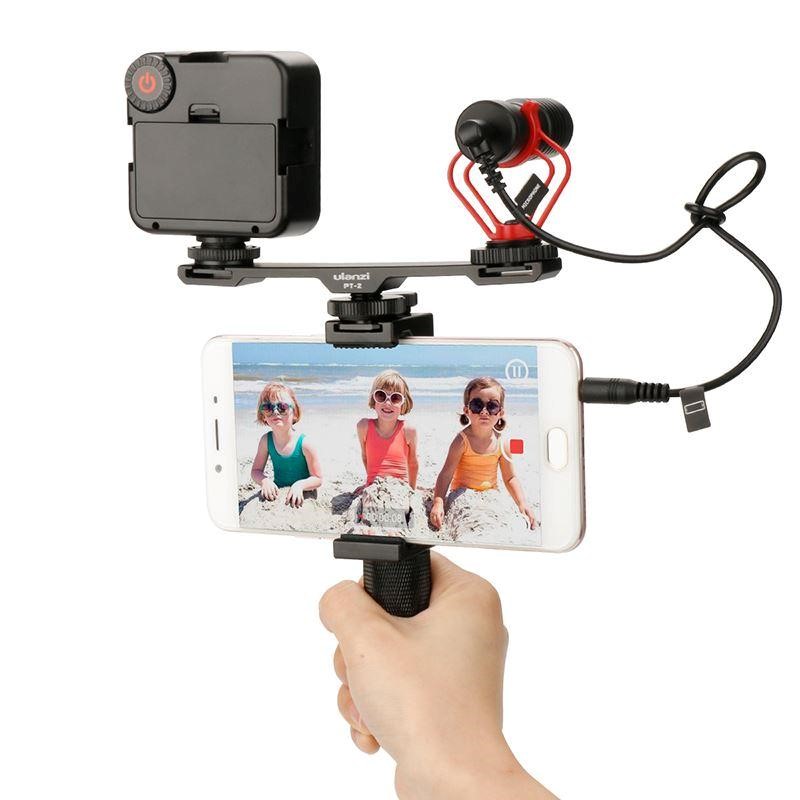 Good Cheap Microphones
Well, in that case, external microphones may be the only solution. Check out below top 5 good-quality microphones for smartphone filmmakers:
1. Boya BY-M1 lav mic:
Boya BY-M1 is a low-budget lavalier microphone used for smartphones, DSLRs, camcorders, audio recorders, PCs, and a lot of other devices. It is now sold on Amazon at around $20, but the quality of sound recording is so great, even for outdoor interview videos.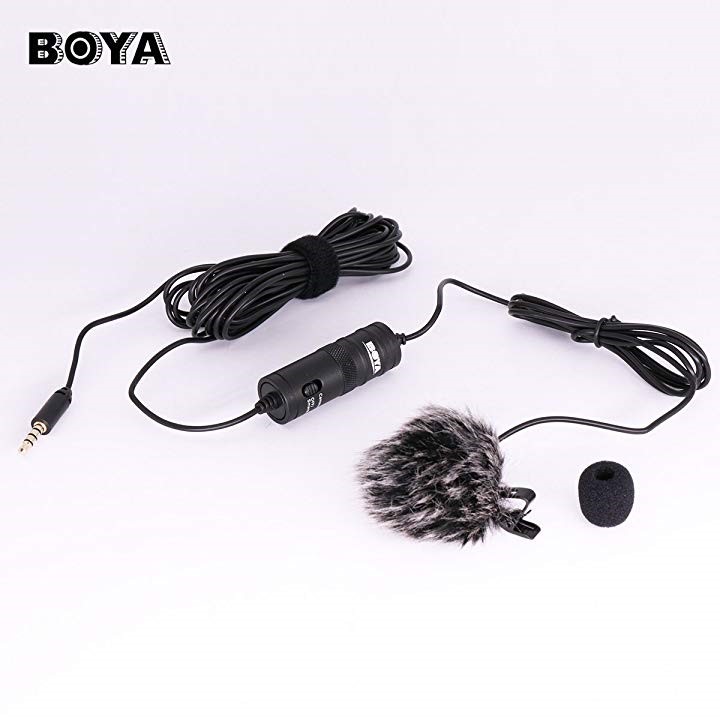 The microphone comes with a 6-metre long cable, which would be really convenient if you want to put your smartphone far away from the subject. Don't worry about the quality of the sound because the omni-directional condenser will allow the mic to pick up sound well and clear.
This lavalier mic is also equipped with a standard 3.5 mm jack that you can plug into your smartphone and DSLR camera. The battery life is up to 700 hours, but unfortunately, its battery is non-standard. There won't be any light to tell you if it's running out of power, so sometimes you will have to carefully keep an eye on your audio levels.
Although Boya BY-M1 is a good choice for budget, it's not recommended for vloggers or those who are going to run while shooting because the 6-meter long cable may be a barrier. However, it's still awesome in the general market!
2. Shure MVL lav mic:
This microphone is another potential lavalier mic that works with an omni-directional condenser. However, the price is much more expensive than the above Boya BY-M1. Currently, it costs up to $69, maybe not an ideal item for your budget. But if you can afford to buy one, it will definitely bring about certain value.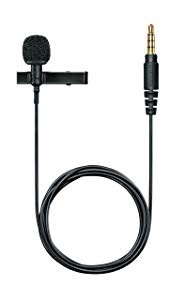 The Shure MVL lav mic is designed to plug into any Android or iOS device, but you can also connect it to a laptop, desktop computer, or any other audio recorders by a 3.5 mm TRRS or a TRS connector.
This device also includes a windscreen which is very useful for regular indoor use. And the best advantage is that no battery is required, so you can comfortably shoot your video outdoor without worrying about when it's going to shut down.
Of course, everything has drawbacks. Beside the high price, this mic's cord is quite thin and fragile, and the clip enclosed is too large to hide on our clothes. It also rarely works with USB-C to 3.5 mm adapters. However, it's still considered a best lavalier microphone because of the sound quality.
3. BOYA BY-MM1 Mini Shotgun Mic:
Beside lavalier mics, mini shotgun mics are also awesome tools for any iPhone, Android or even a portable DSLR camera. BOYA BY-MM1 is one of the most popular shotgun microphone on your budget. It's sold at an average price of $35.95, a competitive price among the current wide market.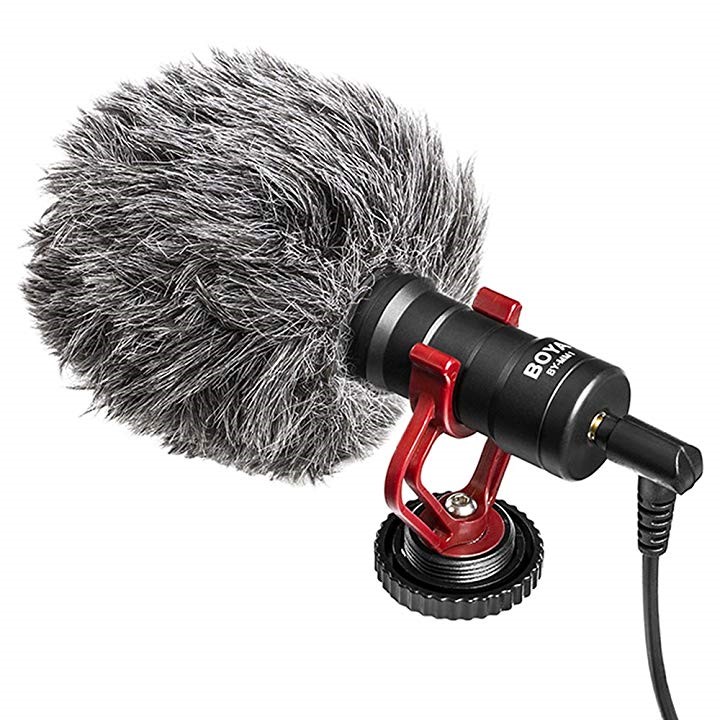 This product includes 2 cables: the TRS and TRRS cables, which helps to connect with different devices. It can work without battery, so you can just use it directly with your smartphone or DSLR camera.
Besides, the BOYA BY-MM1 is also equipped with a furry windshield to take the wind noise out of any videos you're recording. The included anti-shock mount can also support to reduce unwanted vibration, cable and handling noise. Therefore, the result of audio recording is awesome, it's louder and crystal clearer than most other similar devices on the market.
Of course, some people may feel the cables a bit cheap, but you can purchase new cables if you want. This device is still worth trying!
4. RODE VideoMicro Mini Shotgun Mic:
This one and the BOYA BY-MM1 are basically similar in both design and quality of the sound. Of course, there is still some difference, since the RODE VideoMicro is more expensive, but it's minor.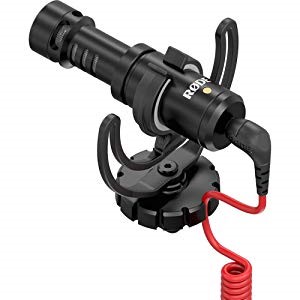 You can purchase a RODE VideoMicro on Amazon at around $56, which is quite high compared to its brother. This microphone only provides a single 3.5 mm TRS, means that it can work directly with any cameras or DSLRs. However, if you want to use it with your smartphone, you will have to purchase an additional cable.
This also includes a shock mount, but it seems to be better than the BOYA BY-MM1. Although you may not realize the minor difference between the audios, the sound will actually be sharper and a bit more treble.
Being small and compact is also a good point about this device. Because it's so tiny and light, it can stay well on your phone during the record. That's really suitable for vloggers who are looking for some tools to capture purer and cleaner voice.
5. Saramonic SR-WM4C Wireless Lapel Mic:
The Saramonic SR-WM4C is the most expensive out of 5 recommended microphones in this list. The price is up to $99 without sales. But you will be satisfied for sure.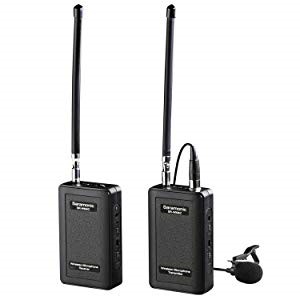 Both the transmitter and the receiver are made out of plastic, but they still look very sturdy. The pack also gives us a backup clip in case one is broken. It uses battery to power the device, but there would be a LED light used to indicate the battery life, so you just need to notice the indicator to see whether it's in a good power status.
This model is also a lavalier mic, means that it includes an omni-directional microphone, allowing record from all sides surrounding the subject. There is no limit of distance. The audio recording would be perfect all the time, so it's ideal for film making, broadcast interview and business presentations.
Unlike normal microphones, the Saramonic SR-WM4C also has a detachable and flexible antenna which can be rotated 360 degree to produce the best sound.
As mentioned, the only downside of this product is its price tag. However, it still sounds cheaper than many other microphones which cost hundreds of dollars with a similar quality.
In short
So, above are the best 5 recommendations for external microphone which can meet the most important standard in both quality and budget.
If you don't want to invest too much but still serious about making videos, just try them out!