Every one should work hard, but it is also important to have a smart work together. If you are engaged in blogging or working with digital marketing, then here are some of the tools that will make your work smart. Some of them are free tools and some are paid (more free tools are mentioned) . After reading this post, let us know in the comment about how best is the best tools for blogging post, or if you have any questions.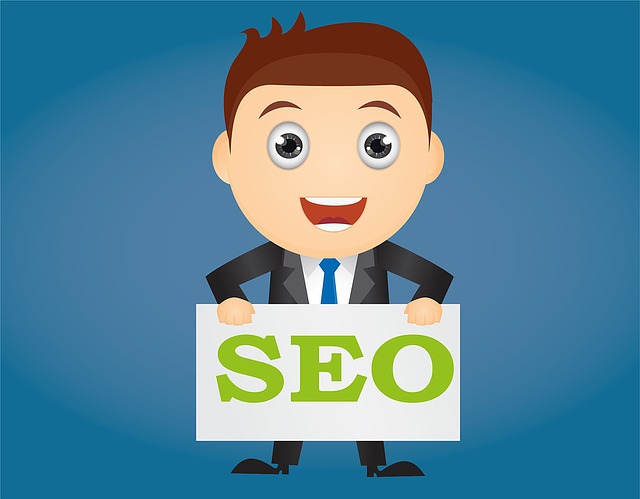 For Keyword Research
This is a good tool for searching for trending topics. But you can also use this keyword search for that too.
At the present time, the topics that are being searched on, you can write a post on that topic. And if someone has not written on that topic, then it is likely that your article will be rank.
You can search topics by keeping specific country, time, and category in mind. With this tool you,
• Interest over time i.e.
• interest by subrigion In this, you can know how many searches are going on in the states given to you.
• Know the related queries.
You can know which post social media is being viral on any keyword, or more is being shared.From this, you can find out what kind of post you should write that can be shared more with social media.
You can see the contents of that website and write your post accordingly.
Google Keyword Planner tools
This keyword is absolutely free tool for research. You need to log in to Google Edward for this. It was outside google ad-words first. Then it is included in google ad-words by google.
The benefits
• How many people search keywords on a specific location can know this.
• Considering specific time, you can research.
• You can know the search volume of any keyword and how much competition it has on it.
• Find out how much a bid has been received on that keyword.
• Download all keyword suggestion in .csv format and you can see it in excel sheet.
Google Suggest
Google itself has a keyword research tool. Find the keywords you want to search in Google, you can write blog post on any keywords that you will find suggestion.
This tool is purchased by Neil Patel, so it is now available on their website. Let me tell you that this is absolutely free.
Whatever data is shown to you, it is shown with a google keyword planner and suggestion found in Google.
But this data is kept in front of you in a good way. You must use it definitely.
You can once comment on this post about best tools for blogging.
Features:
• Every single keyword can discover the search difficulty (SD) and paid difficulty
• You can search for specific country in mind.
• Download the entire list as a CSV file.
Long Tail Pro
This is a good tool, for keyword research but it is a paid tool, you will get 7 days free trail in it.
Keyword tool.io
There is both free and premium service available.
Features:
• It shows this tool related to the keyword that is asked in the question.
• The preposition is related to any keyword, you will find it.
• Apart from Google, you can also search for YouTube, Amazon, Bing, App Store, eBay, Instagram.
For SEO
Similar Web Extension
If you are a blogger, then this extension is very important in your browser. This extension has been made available by the same web. Similar web extension is totally free.
Features:
page views, global rank, country rank, bounce rate, etc. are shown in this section.
This is said by public, through which medium it visits this website. Such as direct, social media, search engine, email etc.
What country is coming to more visitors than it is known about.
It is known from which website the traffic is coming to this website.
It is known to which keyword it is the website rank.
It is known that more traffic is coming from the social media.
It shows that which ad is placed in the Ad Group.
Find out about the same type of website.
SEO Quake Extension
This is a good tool for SEO. This tool is free. You do not have to work much harder for every keyword to know its Alexa rank, who is, domain age. This tool is for this. SEO quake extension is available by SEMrush. SEMrush is a good tool but it is a paid tool.
After installing this tool in browser, you will search on Google, the information in the search result will be displayed on that page only.
Apart from that there are so many features in it. You must install this extension definitely.
Small S.E.O tools
This is absolutely free tool. There are lots of keyword research and SEO features.
Yoast SEO
If you have a wordpress blog, then you must install this plug-in. If you would like to do SEO of your website without yoast SEO then there may be a lot of problem.
Features:
• Sitemap automatically generates.
• Keeping in mind the Focus keyword, what did you do wrong in your post? You can know this.
• Meta description manually can change.
• The title of the website can be changed separately for social media.
Apart from Yoast Seo, you can also install All in One Seo.
Google Search Console
Yes, Google has its own tool that helps to index your website in Google. Without this tool you can not rank your website in Google.
If there is any error in the website, then this tool will tell you.
Which page does your website rank on?
You will find all this information on the website's CTR, impressions, and which key word you are ranking on.
How many visitors are coming to your website, this is Google's tool for life. It's totally free.
Which country is experiencing traffic to your website, or is it a very useful tool for analytics analyst of your visitors.
You will be given a unique code. Which you have to put in your website.
Most of the world's websites use it. Regardless of any category of your website you must be sure to have this tool.
SEO Optimer
This tool lets you analyze your website. And tells you which is the shortcoming, in the SEO of your website
In this, you get many features.This tool lets you check the speed and mobile usability of the website.
This website should definitely visit you once.
For Graphics
Canva is available in both free and premium Too many bloggers canvas do it. Its android or ios app is also available.
It has pre-designed templates, which you can customize by your own accord.
Free-to-hand version has a little work, templets and fewer features. But you can use the free version of this which is very good.
Google Drawing:
Many people would not know but google has its own drawing tool, like windows has a paint tool. But there are some features in this that are not available in the paint tool.
Some features are such that I like very much like you can download any drawing as svg or pdf.
You can also use the Drawing tool to create a logo.
Tiny png and Tiny jpg
Website Speed ​​for SEO is very important. In such a case, if the website is putting more than enough time to load images, the speed of the website will be reduced automatically.
The best online tool for compressing photos is, tiny png and tiny jpg.
There is also an application for android, which is named photo compress. You can download it
Grammarly:
If there is any mistake related to grammar in the blog, then it can prove to be fatal for SEO.
Grammarly is the best tool to avoid any mistake caused by grammar.
Both its extension and software are available.Its extension is absolutely free, which comes in less feature than paid. But you can use free version which is very good.
To Check the Page Speed
These three tools can check whether you speed and optimize your website. At the same time, this tool tells you what you should improve for the speed of the website.
To Check Plagiarism
Plagiarism means that if you have not copied the contents of a website, you can use the tools given above for this life.
It is very important to use these tools if you have given the work of writing writing to someone else.
You should check plagiarism once you write articles yourself.