As much as we love to spend time and get cozy in our living room at the lounge, a backyard is always neglected and underestimated. People often ignore the backyard space but it's also true that the possibilities are uncountable.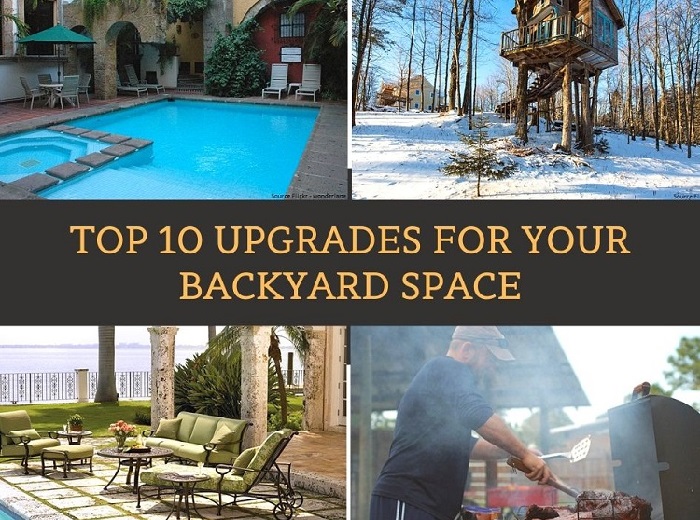 The outdoor space especially the backyards can be as comfortable, inviting, stylish, cozy and incredible as your interiors. The best part of your backyard is it offers fresh air and nature.
You must upgrade your backyard space and if you are running out of inspirations, this post will help you a lot. All materials used for the below upgrades can easily be ordered online from any UK forwarding
service. I have included manicured landscapes to paradise water bodies and stately patios to tree house ideas in this post.
A patio is like the foundation of every outside living space and that's why it is listed in the first point of this post. If you have a patio in your backyard then you must perform a few changes to make it look more interesting and appealing.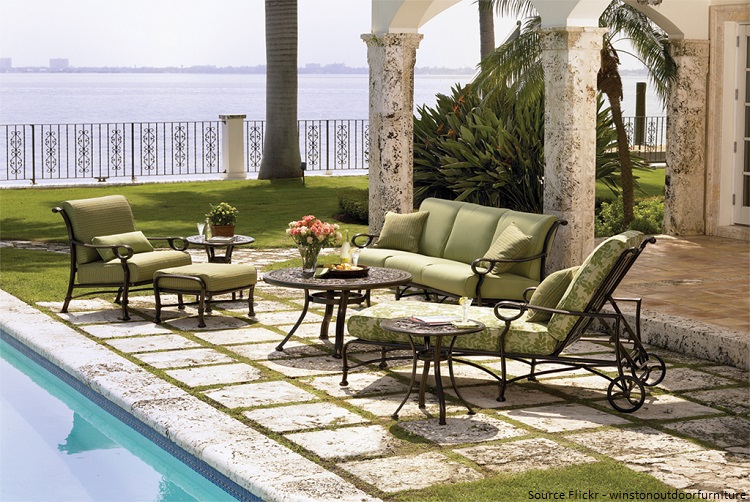 The patio will be the best place to spend quality time with your friends and family members. Enjoy your evening coffee after the sun goes down or take your dinner with your loved ones under the skylight.
Top five patio ideas I have listed here for you to consider:
Poolside patio

Flower garden patio

Mediterranean patio

Fireplace patio

Outdoor lighting patio
The living room is everybody's favorite place both for resting and having fun. Your living room must be welcoming and comfy. We all love to spend time on the couch watching our favorite shows or movies, playing video games, welcome guests, etc at the living room.
But what if you have an outdoor living a room situated at your backyard?
That would be great no doubt. It would be a great idea to mix the comfort of a living room with nature and that could be only possible by creating a comfortable living room in your backyard.
Few things to consider before start creating a backyard living room
Location - Make sure to build the outdoor living room near your kitchen and bathroom.

Shape - A traditional rectangular shape of the living room would be perfect but if there isn't enough space in your backyard then you may go with the square or diagonal shape too.

Continuity - Build your outdoor living room relevant to your home design and texture.

Goals - What should your living room perform, build accordingly.

Budget - The most important thing, don't break your bank for creating your outdoor living room.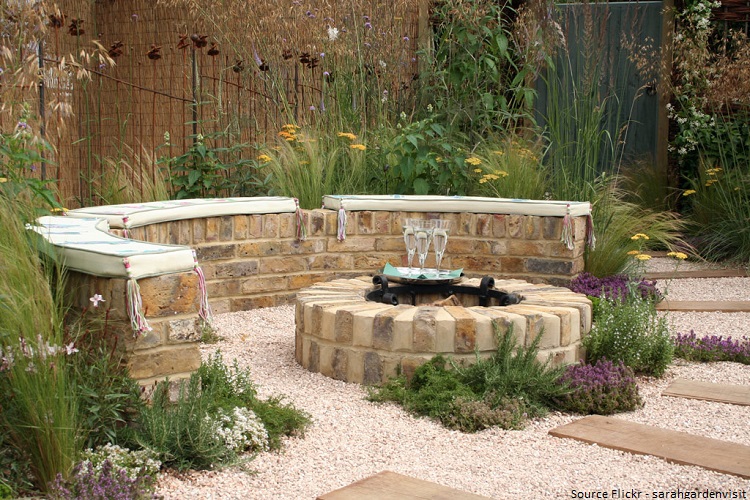 If you own a house in a cold region then a fire pit in your backyard is necessary. Outdoor fire pits are easy to maintain, affordable and the best part is that they acquire little space.
Fire pits are easy to build and even you can also create one by yourself. You must choose the materials according to your budget and space of your backyard. You can use paving stones or just simply bricks to create a fire pit in your backyard.
Few fire pit ideas to consider:
Portable folding fire pit

Natural rock fire pit

Pair with cozy lounge

Campfire

Gas or wood fire pit
4. Remove the Dirt from the Area


Before performing any kind of upgrade you must clean the area. Many people use their backyard space as a graveyard for old furniture and other useless kinds of stuff.
Utilizing the backyard space will be a great idea but you need to clean it properly for doing so. Remove the unnecessary things and even trim the trees and remove the backyard vegetation if possible.
5. Install a BBQ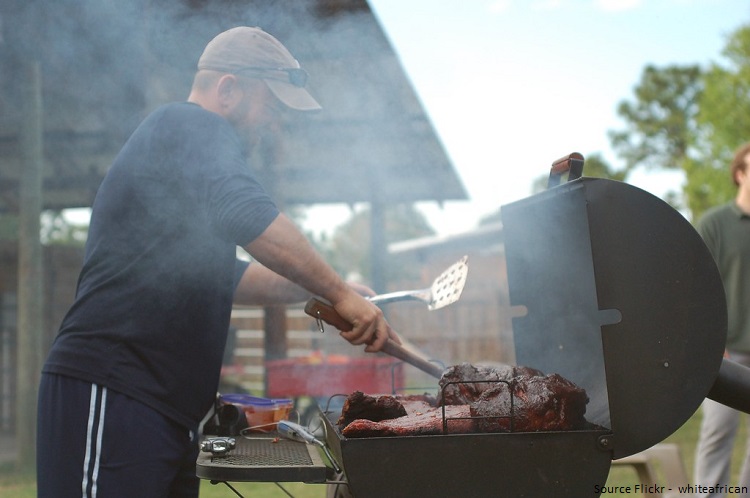 A built-in BBQ near your patio, trust me this is going to be extraordinary.
Creating a full function able kitchen in your backyard would be fantastic but this project will cost you a lot and is time-consuming too. Installing a built-in BBQ will be the best way to entertain yourself and your loved ones outdoor.
Things to consider before building an outdoor BBQ:
Design according to space available

Invest in quality appliances

Leave enough counter space

Use quality building materials

Keep the appliances in the right position and order

Make a budget before spending
No matter if your backyard space is small or big enough, walkways make it easy for you and your visitors to explore the whole area.
A backyard space may consist of multiple features including a flower garden, swimming pool, hot tub, BBQ area, equestrian area, vegetable garden, etc. Walkways will make your backyard look more organized and let visitors not to walk on the grass.
Few top walkways ideas to consider:
Stepping stones

Bricks

Stamped concrete

Pallet wood

Wood Slices

Pavers

Gravel path

Mosaic pebble
7. Inground Swimming Pool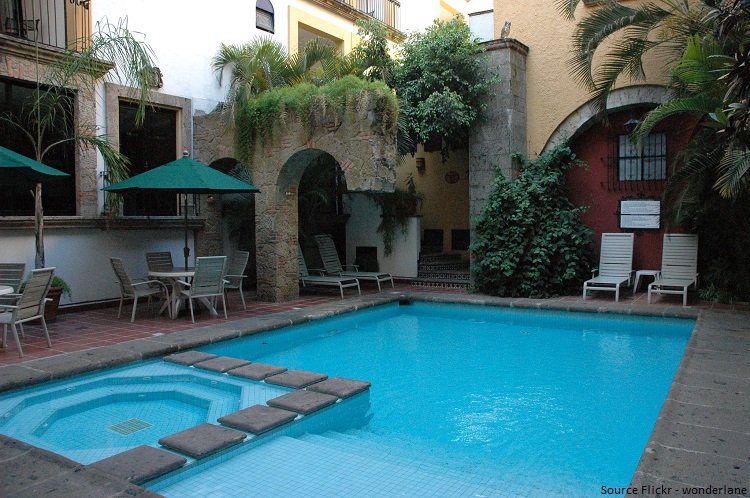 An inground swimming pool in the backyard is everyone's dream and this dream may come true this year by upgrading your backyard.
A swimming pool will be the best place for your kids to hang out in the summers and you will also get a reason to spend time with your whole family. Doing some fun activities in the pool with your loved ones will create the best memories.
Things to consider before creating an inground swimming pool:
Choose between in ground or above the ground pools

Above ground, pools are cheaper but ingroud pools are long lasting compared to above ground ones

Consider the laws of your area before building

Install a high-quality circulation system

Pair it with other features including lightings, plants, pool fountain, pool float, water leveler, etc
Instead of mowing your backyard grass all the time scrap your backyard space for greenery and get maximum returns. Personally I love to spend time in my vegetable garden and trust me it does not requires a lot of hard work or effort.
In the beginning, you can start with small patches and proceed to larger area afterward. You can grow more than a hundred pound of produce every year from a small space and even with little effort.
Few vegetable garden ideas to look for:
Vertical garden

Hanging garden

Garden house

PVC pipe garden

Container gardening
9. Tree House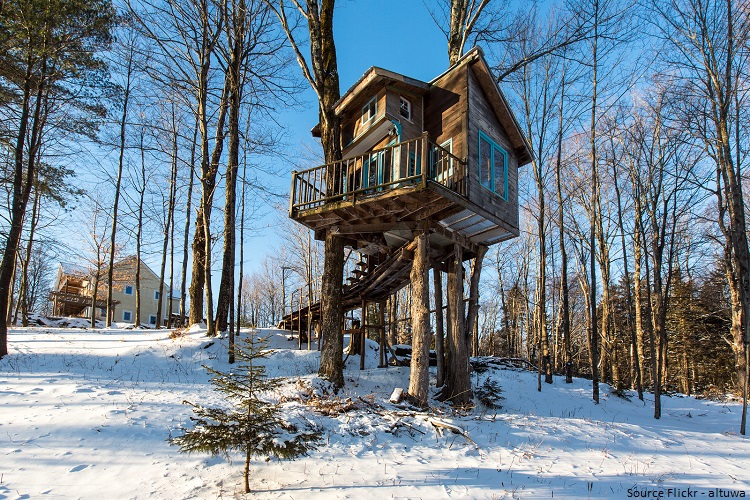 No matter if your backyard has few trees, opens up into a forest or just have one big tree, you can make a tree house anyway. If you have kids then be sure they will love it and that would be their favorite place to spend their time.
Maybe you don't want to build the entire house you can use the tree by building a good banister or deck around it. The deck space will be a perfect place for reading or having a cup of beverage while looking at the whole area.
If you don't have a huge backyard and own a tiny backyard space then it may not be possible to do a lot of things. You have to look for some top ways to utilize the small space of your backyard and installing a hammock is one of the best ideas.