There are different kinds of shade umbrella for everyone. Each one has its own merits and specific features to take note of. Before getting one, know the ideal use you're looking for in your outdoor umbrella to make sure you get the right kind.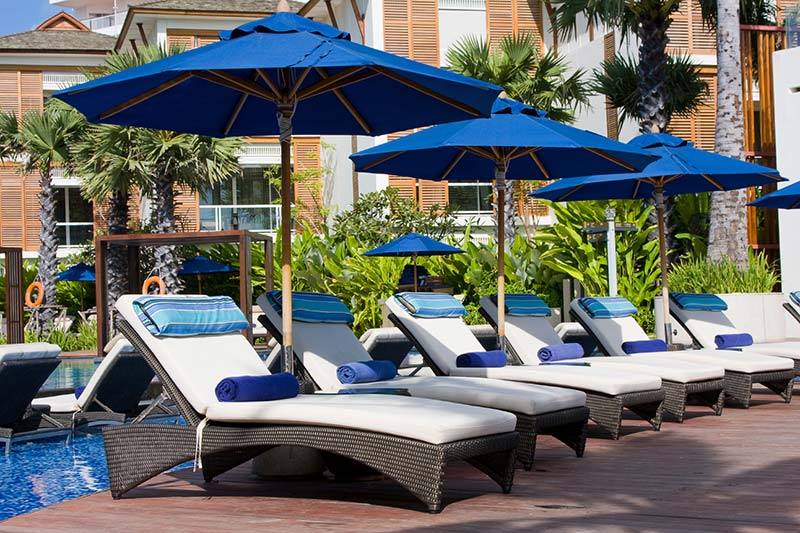 Shade Umbrella
Here are the different features of various kinds of shade and shade umbrella:
1. Cantilever Umbrella
The canopy of a cantilever can be slanted, tilted, or angled to the preferred direction of the umbrella user. Whether you want it to be refocused to block the sunlight, is up to the umbrella user's preference.
2. Middle Post OR Classic Umbrella
This one is the most common type of shade umbrella. It has a center post, and has a classic structure with the common rib design, with a crank in the middle, and has a base that can be fastened or installed on the floor to make sure that the umbrella remains stable. This guarantees safety on the part of the shade umbrella owner and house or business guests.
This is the one which can be fitted with a table, chair and other stylish accessories like led lights. It's mostly used for recreational purposes.
3. Commercial and Multi Canopy Umbrella
This is the expansive type of umbrella. It has a multiple shade umbrella attached or with interlocking rib design and wider canopy for bigger sunshade coverage.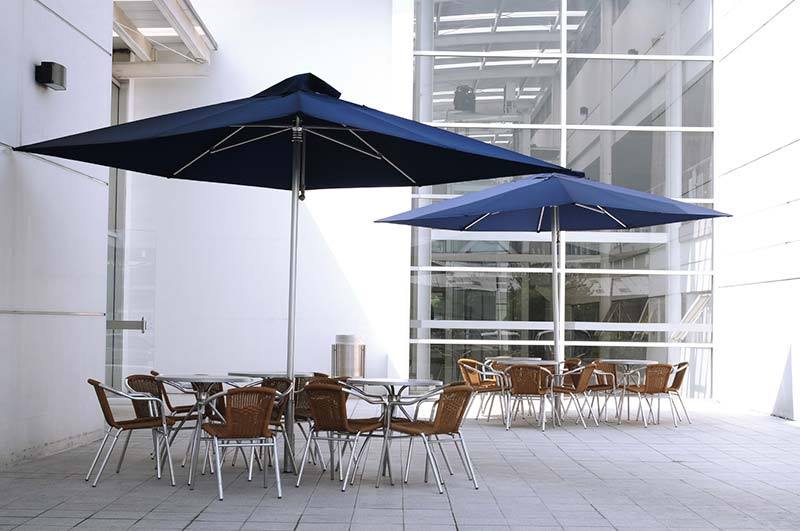 Commercial Outdoor Umbrella

4. Awnings
The awning is a shade without a center post and frame. It's made of a special fabric that guarantees all-weather functionality. This type of shade can be opened or closed, even folded by a touch of a button, or has a retractable feature for easy use.
This is usually made of a squarish or rectangular canopy and fitted with a tubular frame to ensure that this can be installed in any part of the house or location.
An awning has versatility. It can be used at home or outdoors, like as a sun cover to be placed in an RV van. With this feature, an RV van can already function as a provisional home during a stopover or road travel.