The very first question that must be answered is Why.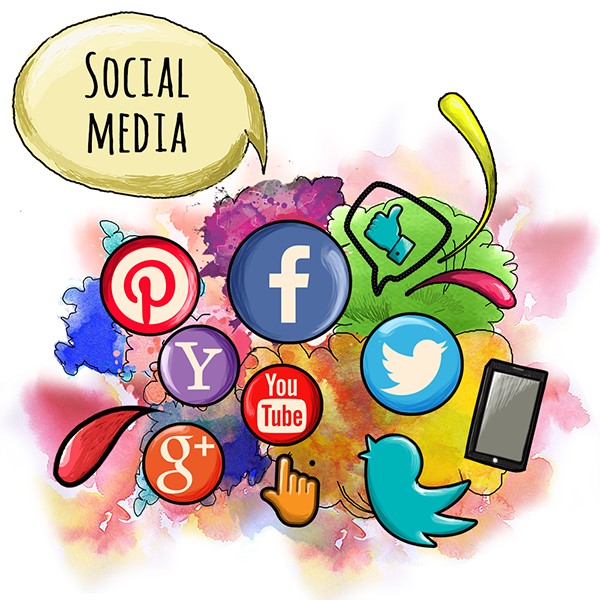 Social Media Marketing
This refers to the goals of your Social Media. Are you promoting your products in Social Media? To drive your website's traffic? or serving your clients?
Generally speaking, there are the nine social media goals you can have: Increase brand awareness Drive traffic to your website Generate new leads Increase revenue (by increasing signups or sales) Increase brand engagement Build a community around your business Providing social customer service Increase mentions in the press Listen to conversations about your brand
Who is your target audience?
Once you've figured out why, your target audience is the next thing to consider.
Understanding your target audience will make it easier for you to answer the following questions about what, where, and when to share.
For example, if a travel and lifestyle brand (like Away) knows that their target audience loves to read about new places and travel tips, they could share such content on their profiles on social media.
Determine the purpose of each social media platform
For each social media platform, your marketing strategies will vary. For example, you might be using Facebook to create an interactive community through your Facebook page and groups while promoting your products through beautiful images on Instagram.
Your marketing strategy for social media should document the purpose of your brand on every social media platform. On each platform, you can then adjust your content and actions accordingly.
1. Facebook: Facebook is one of the best platforms to promote your brand or business. You just create your business page and share your page all groups related to your business/ brand. There's a lot of traffic on Facebook. More than any network at all. You want to keep your content light and entertaining as it is geared towards news and entertainment. And the content of video is doing the best here.
2. Twitter: Twitter is the most popular platform. Because twitter is known as a everyone, and Most people used around the world to promote their business. Twitter provides you with all the information about your tweet i.e like, retweet, share, click on link and many more.you definitely want to focus on trend hashtags and topics.
3. Instagram: A well-suited platform for visual marks. Here pictures, quotes for call-outs and short videos do well. On Instagram you can post info-graphics images regarding your business and used hashtag to every post.
4. LinkedIn: The professional network where articles from the industry, interesting data and short, to - the-point phrases go a long way.
5. Pinterest: Pinterest is a great for visual brands as it is fully imaging oriented.
Schedule your post
A lots of research has been done on when to post brands. By understanding when your audience is most socially active, you can post content for your brand at the optimum time to ensure the highest level of engagement.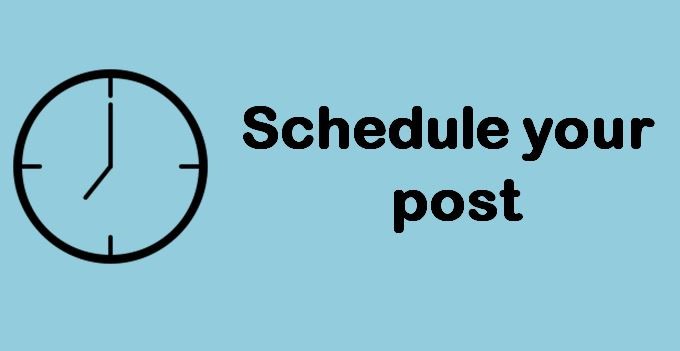 Schedule Post
Data collected from a wide variety of sources enabled us to identify the top days and social media posting times. Let's look at it...
1.
Facebook
: Best days to post are Wednesday, Thursday and Friday, with the key time being 12 – 4 pm.
2.
Twitter
: Best days to post are Monday, Tuesday, Wednesday and Thursday around 12 pm.
3.
LinkedIn
: Look to post between 5 and 6 pm on a Tuesday, Wednesday or Thursday.
4.
Instagram
: You can schedule your post Best days to post are Wednesday, Thursday and Friday, with the key time being 9-10 am.
5.
Pinterest:
You can post any time with best images.
Friends, If you like this post, kindly comments below the post and do share your social media. Thanks For Reading!